Vegetarian Protein Sources.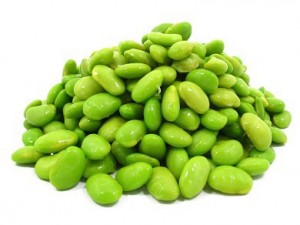 We know that animal protein based foods are high in biological value and are complete in all the essential amino acids. So good quality meat, chicken, fish and eggs will always be an excellent option to meet your protein requirement, However we get a lot of questions about what are alternative sources of protein from non meat based foods for vegetarians or vegans or even for meat eaters that would like more choice.
There is a great amount of choice you can buy in the form of protein powders made from rice, hemp or pea protein that can be added to shakes, smoothies or soups.
However for real foods that are more satisfying and contain more fibre the following list contains 10 protein-packed plants for a healthy diet. This list may also come in handy when a person's body may require more protein sources.
First, a cup of cooked beans provides around 10-15 grams of protein and is a one of the better pre-storable options.
Even more protein-dense are soybeans, which contain around 60 grams of protein per cup.
Seaweed in general is just as protein-packed as soybeans and is a much healthier option. One cup provides 60 grams of protein.
Chlorella and Spirulina two very nutrient-dense superfoods, contain the most easy-to-digest protein out of all plant sources. An average cup contains 61 grams of protein along with many key nutrients like vitamin A. Chlorella and spirulina can be stored in advance, but proper care should be taken in selecting them from a clean source.
The sixth source is nuts. The average cup of nuts contains 20 grams of protein. It is less important to store nuts in advance, since these, especially peanuts, can harbor fungal growth.
A cup of quinoa provides 8 grams of protein. Quinoa is a great food to store in advance for food insurancefor the possibility of running into difficult times.
Lima beans clock in at 12-15 grams of protein per cup, while peas come in at 8-10 grams per cup.
Even potatoes contain protein. A medium-sized potato contains 5 grams.
A cup of cooked spinach provides around 5.35 grams of protein, while a cup of cooked broccoli comes in at about 5.7 grams.
Even a Corn on the Cob contains at least 4-5 grams.
Pumpkin seeds are packed, 100g contains around 30 grams of protein. 2 Tbsp of hemp seeds and chia seeds both provide about 11-14 grams of protein.
Swiss chard, fennel, cauliflower, and Brussels sprouts are four more garden plants that provide protein, just in smaller amounts — fewer than 4 grams per cup from each.
Even a thick slice of Brown Granary Bread contains around 10g of protein.
Bon appetite, James